Early lead for Dan Henderson
Tuesday January 11th 2011, Author:
Paul Manning
, Location: none selected
After a postponment for the wind to settle, racing got underway at 15:55 at Black Rock Yacht Club on Port Phillip Bay. A fleet of 42 competitors from seven nations have gathered fro the classes first World championships to be held outside Europe. With the fleet growing strongly in Australia, the home nation was expected to show towards the front.
Race 1

Following an abandoned start, racing commenced in a stable breeze at 180 degrees and 10knots.

The fleet was evenly split off the line and neither side appeared to gain, the leaders reaching the windward mark for the first rounding at exactly the same time headed by Bruce Keen GBR 441, Tom Wright GBR432, Matt Hollis GBR 356, Julian Ramm GER 443, and with the majority of the fleet chose to bear away set and headed towards the Black Rock shore.

Keen continued to lead on the second round, Daniel Henderson GBR 409 had pulling through to 2nd place closely followed by Jono Neat AUS440, Marcus Hamilton AUS 453 and Jonathon Newman AUS 425.

Keen led the fleet home followed by Henderson, Hamilton, Neate and Jonathon Newman.

Race 2

The breeze continued to be very settled at around 180 degrees and 10knots. PRO Mark Taylor flawlessly got race 2 off shortly after the completion of race 1.

Jonathon Newman AUS 425 led the fleet closely followed by Daniel Henderson GBR 409, Dan Ward GBR 286 and Jono Neate AUS 440. In the prevailing conditions the the fleet was again very closely bunched, with the top half rounding the windward mark for the first time within 45 seconds of each other.
Newman mastered the conditions to take the win from Henderson and Ward wrapped up the top 3 postions.

Race 3

The breeze continued to hold at 180 degrees, but dropped to around 7-8knots. The race was all about Iver Ahlmann GER 370 who dominated from start to finish. At the gun, the margin was some 200m from 2nd place Tim Hill AUS 424 with a consistant Daniel Henderson in 3rd place.

Overall standings after race 3

Daniel Henderson GBR 409 - 7 points
Jonathon Newman AUS 425 - 11 points
Marcus Hamilton AUS 453 - 13 points
Full results here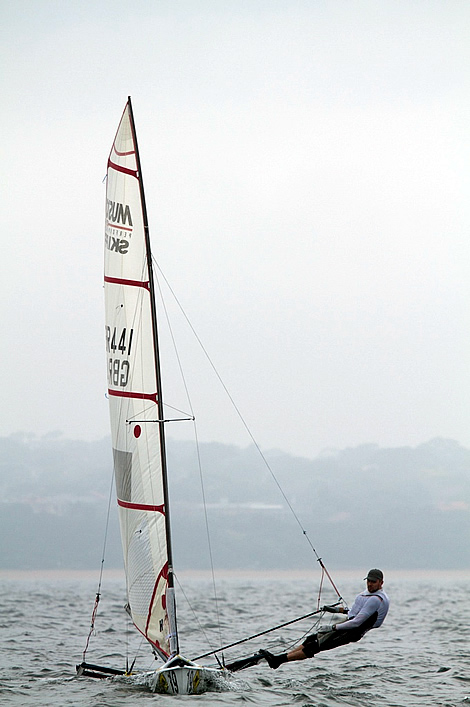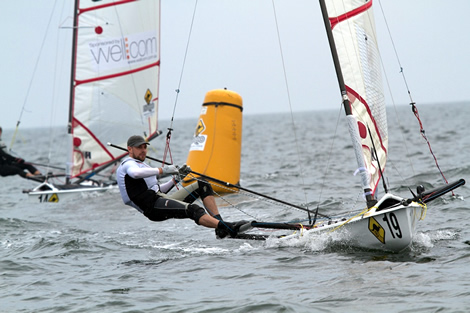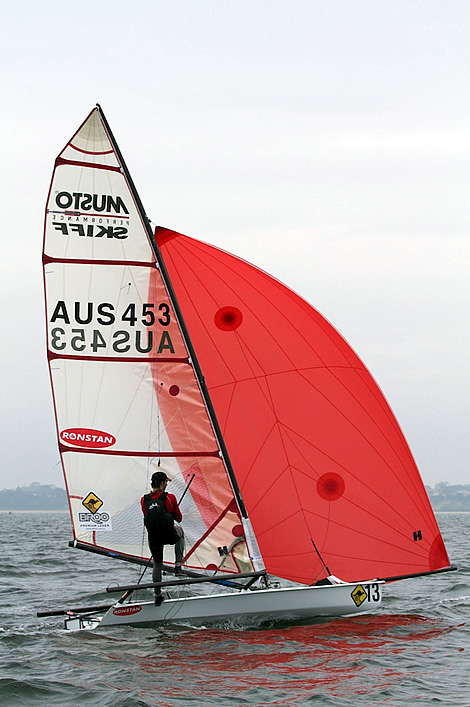 Back to top
Back to top