Gilbert and McGrane claim Bloody Mary
The sailboats.co.uk Bloody Mary Pursuit Race was run for the 38th time this weekend at Queen Mary Sailing Club, the second stage of the SailJuice Global Warm-Up series.
For the first time in several years, the race took place in decent conditions with a good breeze and double digit temperatures following six weeks of freezing cold. This attracted 238 entries in 60 classes from 107 clubs from as far afield as Aberdeen.
First off were the Toppers in a force 4-5 breeze at which point the foiling Moths (who were to go off last) were looking favourites to win.
After 40 minutes, the breeze had dropped to a Force 3 and a Laser 4.7 took the lead. 20 minutes later a Graduate helmed by Steve Cockerill overhauled them and held off a 3000 and two National 12s for over an hour. With 20 minutes to go an International 14 sailed by Roger Gilbert and Ben McGrane took the lead and extended it until the end of the race. Second to finish was Chips Howarth and Vyv Townend in a Fireball and close behind them was Daniel Hollands and Andrew Thompson in the 3000.
Winner of the Ladies Helm was Katie Russell in a Laser Radial. The Hyde Sails Foilers Trophy went to Mike Cooke in an International Moth. The first Queen Mary Helm and first junior was Callum Ellis in a 29er with his crew Will Harris. Winner of the Grand Master prize was Bob Yates from Burghfield in a Blaze. There were 20 class prizes (for those fleets of 6 or more).
Global Warm-Up
At the halfway stage of the SailJuice Global Warm-Up 2011, Matt Biggs and Ben Hollis have sailed their Merlin Rocket to the top of the leaderboard after notching up a useful 9th place from 238 entries in this weekend's Sailboats.co.uk Bloody Mary pursuit race.

Biggs and Hollis had won their handicap division at the previous weekend's Grafham Grand Prix and they have been the most consistent across the two events by some way. Under the series scoring system devised by SailRacer.co.uk, all results are referenced against the largest single fleet of all four events in the SailJuice series. Thus far it is the Bloody Mary fleet which becomes the benchmark score, meaning that those who performed well in the variable conditions at Queen Mary Sailing Club on Saturday have put some useful points in the bank.

Winners of the Bloody Mary were Roger Gilbert and Ben McGrane, the national champions who sailed their International 14 into the lead with 20 minutes of the race still to run. It was a dominant performance which puts them in 17th overall after two events, even though they didn't show up at Grafham. With one discard in the Series, there will be a good deal more reshuffling of the pack once the Steve Nicholson Trophy and John Merricks Tiger Trophy have taken place just under a month from now.

A second place at the Bloody Mary puts Fireball World Champions Chips Howarth and Vyv Townend in 3rd overall, behind the Musto Skiff of Andrew Peake who is now 2nd in the SailJuice series after finishing 20th at Queen Mary.

Eight different classes feature in the current top 10 standings, with only the Merlin Rocket and Musto Skiff appearing twice. It was notable how mixed the top finishers were at the Bloody Mary, with Queen Mary Sailing Club's careful reappraisal of the standard RYA PY numbers paying dividends. With a Graduate and an International Moth both finishing in the top 10, along with a variety of other hiking and trapeze boats, Queen Mary's analysis of past finish data from previous Bloody Marys appears to be opening up the field to more and more contenders.

Results
| | | | | |
| --- | --- | --- | --- | --- |
| Pos | Class | Helm | Crew | Club |
| 1 | International 14 | Roger Gilbert | Ben McGrane | Frensham Pond SC |
| 2 | Fireball | Chips Howarth | Vyv Townend | Bewl Valley SC |
| 3 | 3000 | Daniel Hollands | Andrew Thompson | Hythe and Saltwood SC |
| 4 | Merlin Rocket | Stuart Bithell | Alex Jackson | Hollingworth Lake Sailing Club |
| 5 | National 12 | Graham Camm | Zoe Ballantine | Burghfield SC |
| 6 | Merlin Rocket | Jon Gorringe | Toby Lewis | Parkstone YC |
| 7 | National 12 | Jon Ibbotson | Sophie Mackley | Ocss |
| 8 | Graduate | Stephen Cockerill | Sarah Cockerill | Stokes Bay SC |
| 9 | Merlin Rocket | Matt Biggs | Ben Hollis | Blithfield |
| 10 | International Moth | Mike Cooke | | Bristol Corinthian YC |
| 11 | Fireball | Dave Wade | Andy Thompson | Northampton |
| 12 | National 12 | Thomas Stewart | Rachel Williamson | Northampton SC |
| 13 | 505 | Andy Smith | Tim Needham | SHSC |
| 14 | Merlin Rocket | William Warren | Chris Robinson | Shoreham SC |
| 15 | Lark | Stuart Hydon | Nick Hydon | Shustoke SC |
| 16 | Lark | Steve Hall | Simon Haighton | Northampton |
| 17 | National 12 | Kevin Iles | Jane Wade | Thorpe Bay YC |
| 18 | Laser | Matt Reid | | Spinnaker Sailing Club |
| 19 | Contender | Stuart Jones | | Datchet Water Sailing Club |
| 20 | Musto Skiff | Andrew Peake | | Whitstable YC |
| 21 | 29er | Callum Ellis | Will Harris | Queen Mary Sailing Club |
| 22 | RS 700 | Jerry Wales | | Queen Mary Sailing Club |
| 23 | Laser Radial | Rob Cage | | Bewl Valley SC |
| 24 | RS 400 | Daniel Hawkins | Cassie Hawkins | Queen Mary Sailing Club |
| 25 | International Moth | Alex Adams | | CCSC |
| 26 | Laser | Richard Horn | | Weston |
| 27 | GP14 | Richard Instone | Jim Toothill | Chase SC |
| 28 | Laser Radial | Chris Jones | | Sutton Bingham SC |
| 29 | RS 800 | Nick Charles | Chris Martin | Datchet Water SC |
| 30 | National 12 | Will Henderson | Mary Henderson | Queen Mary Sailing Club |
| 31 | RS 800 | James Date | Toby Wincer | Port Dinorwic SC |
| 32 | Laser Radial | Mark Sancken | | Queen Mary Sailing Club |
| 33 | Laser | Dan Bigsby | | Queen Mary Sailing Club |
| 34 | Phantom | Simon Hawkes | | Wimbleball Lake SC |
| 35 | Flying Dutchman | Toby Barsley-Dale | Gareth Russell | Paxton Lakes SC |
| 36 | RS 600 | Richard Smith | | Blue Circle SC |
| 37 | Merlin Rocket | Nick Craig | James Stewart | Frensham Pond |
| 38 | Phantom | Nick Orman | | Castle Cove |
| 39 | RS 200 | James Boyce | Sam Tozer | Queen Mary Sailing Club |
| 40 | Laser | Robert Hardwick | | Papercourt SC |
| 41 | Laser | Valentin Nedyalkov | | Queen Mary Sailing Club |
| 42 | Laser | Julian Pearson | | Weston SC |
| 43 | Laser | James Baxter | | Queen Mary Sailing Club |
| 44 | Merlin Rocket | Paul Hollis | Chris Gould | Blithfield SC |
| 45 | Solo | Michael Sims | | Carsington SC |
| 46 | Albacore | John Woffinden | Janet Woffinden | Maidenhead SC |
| 47 | Merlin Rocket | Colin Brockbank | Russel Hall | Wembley SC |
| 48 | Laser Radial | Neil Crossouard | | Queen Mary Sailing Club |
| 49 | Laser Radial | Oliver Machell | | Papercourt/ Stokes Bay |
| 50 | Laser Radial | Andrew Rawson | | Queen Mary Sailing Club |
| 51 | Laser Radial | Sam Barker | | Castle Cove SC |
| 52 | RS 600 | Mark Cooper | | Burghfield Sailing Club |
| 53 | Osprey | Richard Marshall | Peter Frith | Poole YC |
| 54 | RS 200 | Dave Steed | Katharine Lovering | Burghfield SC |
| 55 | RS 500 | Max Richardson | Tom Richardson | Hastings |
| 56 | Laser Radial | Katie Russell | | Lymington YC |
| 57 | GP14 | David Hayes | Richie Bell | Hayling Island SC |
| 58 | OK | Ian Harris | | Bristol Corinthian YC |
| 59 | Phantom | Thomas Tindall | | Yorkshire Dales Salling Club |
| 60 | Laser Radial | Jack Spence | | Datchet Water Sailing Club |
| 61 | RS 200 | Steve Restall | Judy Restall | Downs SC |
| 62 | Phantom | Andrew Wilde | | Carsington SC |
| 63 | Laser Radial | Josh Mclynn | | Westminster SC |
| 64 | RS 600 | Mike Ellis | | Hill Head Sailing Club |
| 65 | Enterprise | Ann Jackson | Richard Adams | Burghfield Sailing Club |
| 66 | Laser | Gareth Edwards | | Queen Mary Sailing Club |
| 67 | Phantom | Andrew Gregory | | Stewartby Water Sports Club |
| 68 | RS 200 | Juliet Charles | Alice Kingsnorth | Datchet Water SC |
| 69 | Scorpion | Peter Gray | Tim Rush | Stornton Harold SC |
| 70 | National 12 | Mike Storey | Alex Storey | Island Barn Rsc |
| 71 | Firefly | Roger Morris | Jo Findlay | Wessex Exiles |
| 72 | Laser Radial | Toby Ayre | | Maidenhead SC |
| 73 | Lark | Dave Chisholm | Ruth Johnson | South Staffs SC |
| 74 | Laser 4.7 | Simon Hamment | | Papercourt SC |
| 75 | Enterprise | Philip Kirk | Sarah Kirk | Frampton-On-Severn SC |
| 76 | RS 800 | Justin Visser | Guy Fillmore | Royal Lymington YC |
| 77 | International Moth | David Edwards | | Tata Sailing Club |
| 78 | Blaze | Bob Yates | | Burghfield SC |
| 79 | Albacore | Matthew Metcalfe-Smith | Natalie Smith | Ogston Sailing Club |
| 80 | International Moth | Oliver Vidal | | Hayling Island SC |
| 81 | Merlin Rocket | John Reed | Andria Ralph | Hayling Island SC |
| 82 | RS 300 | Matt Sargent | | ASA TISC |
| 83 | Laser 4.7 | Hannah Golton | | Herre Bay SC |
| 84 | RS 400 | Andy Hatch | Alex Park | Queen Mary Sailing Club |
| 85 | RS 200 | Trevor Mawlins | Tim O'Toole | Littleton SC |
| 86 | RS 200 | Carl Mayhew | Julie Harrison | Island Barn |
| 87 | Phantom | Marcus Ingram | | Up River YC |
| 88 | Phantom | Richard Sims | | Carsington SC |
| 89 | International Canoe | Charlie Chandler | | Tewkesbury SC |
| 90 | RS 200 | Rob Janering | Charlotte Cotter | Wembley SC |
| 91 | Blaze | Luke Mapley | | Felpham Sailing Club |
| 92 | RS 300 | Chris Gandy | | Draycote Water Sailing Club |
| 93 | 29er | Aaron Smith | Alec Rodgers | Wilsonian SC |
| 94 | Musto Skiff | Ian Martin | | Datchet Water SC |
| 95 | Comet / Comet Xtra | Christopher Robinson | | Burghfield SC |
| 96 | 49er | Simon Marks | Nick Murray | Datchet Water SC |
| 97 | OK | Richard Burton | | West Oxfordshire SC |
| 98 | Merlin Rocket | Andrew Kerr | Gareth Hall | Bough Beech Sailing Club |
| 99 | Phantom | Ian Sullivan | | Stewartby Water SC |
| 100 | International Moth | Geoff Carveth | | Hayling Island SC |
| 101 | International Moth | Tim Penfold | | Hayling Island SC |
| 102 | Merlin Rocket | Pete Horn | Niki Lapsley | Grafham |
| 103 | RS 200 | Jon Paton | Sue Michelmore | Papercourt SC |
| 104 | 29er | Vikki Payne | Stephanie Orton | Emsworth Sailing Club |
| 105 | Laser | George Muir | | Queen Mary Sailing Club |
| 106 | 420 | James Thomas | Neil Bishop | TBSC |
| 107 | RS 400 | Stuart Halman | Gill Greonig | Leigh And Lowton SC |
| 108 | RS 200 | Adam Wickenden | Nancy Jackson | Silverwing SC |
| 109 | 29er | Maddy Anderson | Hugh Ward | Brightlingsea |
| 110 | Blaze | Andrew Pears | | Queen Mary Sailing Club |
| 111 | International Moth | Martin Fear | | Bristol Corinthian YC |
| 112 | Laser | David Bates | | Queen Mary Sailing Club |
| 113 | National 18 | Jeremy Vines | David VINES Fran Gifford | Tamesis SC |
| 114 | RS Feva | Oliver Scott | Tom Mitchell | Docklands Sailing Watersports C |
| 115 | RS 200 | Philip White | Robert White | Papercourt SC |
| 116 | D-One | Tim Garvin | | Queen Mary Sailing club |
| 117 | Enterprise | Tim Vick | Rebecca Marks | Ulley SC |
| 118 | International Moth | Doug Pybus | | Queen Mary Sailing Club |
| 119 | Merlin Rocket | Jonathan Steward | Nick Yannakoyorgos | Fishers Green Sailing Club |
| 120 | Laser | Sebastian Scovell | | Queen Mary Sailng Club |
| 121 | Phantom | Rod Thorpe | | Hanningfield Fly Fishing Club |
| 122 | Albacore | Andy Pearce | Ian Simpson | Hlstc |
| 123 | RS K6 | Martin Preston | Adrian Dickenson | Queen Mary Sailing Club |
| 124 | Europe | Paul Robson | | Claires Court Schools |
| 125 | Firefly | Robert Henderson | Jacquetta Bridge | Southampton Solent |
| 126 | Topper | Imogen Smith | | Bough Beech SC |
| 127 | RS 200 | Alex Beaney | Amy Prime | Weston |
| 128 | RS 600 | Peter Nelson | | Northampton SC |
| 129 | Laser Radial | Michael Calvert | | Salcombe YC |
| 130 | Int Moth (Foiling) | Gareth Davies | | Stone Sailing Club |
| 131 | Solo | Patrick Overs | | Paxton Lakes Sailing Club |
| 132 | RS 800 | Antony Mee | James Penty | Datcher Water SC |
| 133 | Lark | Kevin Rose | Lucy Evans | Shustoke |
| 134 | Solo | Joe Rycroft | | Littleton SC |
| 135 | Enterprise | Ian O'Dell | Tim Richardson | Sussex YC |
| 136 | Merlin Rocket | Charlie Morgan | Hayley Manning | Tamesis Club |
| 137 | RS 600 | Jason Richards | | BCYC |
| 138 | Laser Radial | Calum Tait | | Aberdeen and Stonehaven Yacht Club |
| 139 | Blaze | Paul Taylor | | Burghfield SC |
| 140 | Splash | Benjamin Haynes | | Trent Valley SC |
| 141 | Enterprise | Benjamin Burrows | Oliver Burrows | West Oxfordshire Sailing Club |
| 142 | Laser | Dan Wiggins | | Queen Mary Sailing Club |
| 143 | OK | Jeremy Deacon | | Cookham Reach SC |
| 144 | Solo | Frank Brown | | Papercourt SC |
| 145 | Laser Radial | Jack Muldoon | | Spinnaker Sailing Club |
| 146 | Comet / Comet Xtra | Clive Chapman | | Littleton Sailing Club |
| 147 | Topper | Oliver Cage | | Bewl Valley SC |
| 148 | National 12 | Nick Copsey | Naomi Bilton | Ely SC |
| 149 | Laser 4.7 | Frederik Scheske | | Queen Mary Sailing Club |
| 150 | Laser Radial | Ed Nicholls | | Datchet |
| 151 | Miracle | Brian Jones | Miles Weeks | Maidenhead SC |
| 152 | Topper | Angus Couper | | Queen Mary Sailing Club |
| 153 | Laser | Simon Adler | | Queen Mary Sailing Club |
| 154 | Fireball | Glenn Bolton | Adam Sykes | Datchet Water Sailing Club |
| 155 | RS 200 | Chris Brown | Xavier Quillien | Burghfield SC |
| 156 | RS 200 | Kevin Druce | Fennella Williams | Datchet Water Sailing Club |
| 157 | AltO | Olly Love | Gareth Lincoln | Northampton SC |
| 158 | RS 200 | Andrew Boyce | Charlie Beck | Papercourt SC |
| 159 | Laser Radial | Hannah Steaggles | | South Bank SC |
| 160 | 470 | Stuart Shields | Andre Newman | Bewl Valley Sailing Club |
| 161 | 505 | Olly Hopkins | Russell Hopkins | Tewkesbury SC |
| 162 | Fireball | Andy Robinson | Tim Morgan | Datchet Water Sailing Club |
| 163 | International 14 | Kimball Morrison | Charles Crone | Itchenor SC |
| 164 | International 14 | Colin Smith | Peter Helm | Itchenor SC |
| 165 | Musto Skiff | Andy Rice | | Stokes Bay Sailing Club |
| 166 | Laser 2 | Olly Provan | Sam Barnes | Datchet Water SC |
| 167 | Laser | Bernard Fyans | | Burghfield SC |
| 168 | National 12 | Ian Smith | Jenny Chen | Midland SC |
| 169 | RS 400 | Peter Daigneault | Ben Gosling - Davis | Eastbourne Sovereign SC |
| 170 | Laser 2000 | Nigel Berman | Quentin Stanley | Queen Mary Sailing Club |
| 171 | Laser Radial | Clive Friend | | Littleton SC |
| 172 | RS 500 | Henry Durman | Oliver Lewis | Arun Yacht Club |
| 173 | Comet / Comet Xtra | Brian Weatherley | | Cotswold Sailing Club |
| 174 | RS 200 | Sam Nicholls | Emily Smith | Datchet |
| 175 | Lightning 368 | Simon Hopkins | | Up River YC |
| 176 | AltO | John Hewat | Jo Wicken | Wilsonian SC |
| 177 | Enterprise | Glen Cole | Glen Smith | Island Barn SC |
| 178 | RS 200 | Christopher Gallagher | Alistair Edwards | Queen Mary Sailing Club |
| 179 | RS Feva | Thomas Mallett | Liam Horgan | Queen Mary Sailing Club |
| 180 | Lightning 368 | Matt Hopkins | | Up River YC |
| 181 | Solo | David Mitchell | | Papercourt SC |
| 182 | Laser 4000 | Chris Bilton | Alex Watts | Datchet Water Sailing Club |
| 183 | Laser Radial | Eleanor Gadd | | Queen Mary Sailing Club |
| 184 | International Moth | Jonathan Peats | | Qmsc |
| 185 | Laser 2000 | Stephen Carver | Roger Devereux | Hunts SC |
| 186 | Wayfarer | Andrew Ktenas | Rebecca Scott | Shadwell SC |
| 187 | Solo | Chris Phillips | | South Banks SC |
| 188 | GP14 | Gary Marshall | Angela Bergen | South Bank Sailing Club |
| 189 | Cherub | John Hamilton | Digby Still | Draycote SC |
| 190 | RS 500 | Dave Kness | James Jeffcoat | Datchet Water SC |
| 191 | Topper | Daniel Martin | | Queen Mary Sailing Club |
| 192 | Enterprise | Allan Munro-Faure | Lana Soroka | South Bank Sailing Club |
| 193 | RS 200 | Katrina Lappin | Paul Bailey | RNSA |
| 194 | Topper | George Nelson | | Queen Mary Sailing Club |
| 195 | RS Feva | Iona Dixon | Ross Dixon | Docklands Sailing And Watersports Centre |
| 195 | Albacore | Nev Herbert | Mark Fowler | Tewkesbury SC |
| 195 | Laser 4.7 | Emily Smith | | Queen Mary Sailing Club |
| 195 | X1 | Martin Dixon | Chris Ingram | London Corinthian SC |
| 195 | Phantom | Simon Childs | | Hayling Island |
| 195 | Merlin Rocket | Richard Whitworth | Richard Whitworth | Hlsc & Pyc |
| 195 | Laser | David Grant | | Hawley Lake Stc |
| 195 | Merlin Rocket | Derek Davies | Helen Jones | Exe SC |
| 195 | Lightning 368 | Alex Jones | | Cookham Reach SC |
| 195 | Merlin Rocket | Jeremy Kahn | Maud Larpent | South Bank Sailing Club |
| 195 | RS 700 | James Bayliss | | Queen Mary Sailing Club |
| 195 | RS 300 | Neil Skellamn | | Leigh And Lowton SC |
| 195 | 29er | Daniel Druce | Nick Adams | Datchet SC |
| 195 | Lightning 368 | Wayne Jenner | | Abbey SC |
| 195 | Merlin Rocket | Chris Martin | Rob Kennaugh | Blithfield SC |
| 195 | Cherub | Stu Tinner | Nick Pratt | Queen Mary Sailing Club |
| 195 | SK4 | Matthew Kiddle | Tom Kiddle | Covenham SC |
| 195 | Phantom | Ben Falat | | Gt Yarmouth & Gorleston SC |
| 195 | Streaker | Veronica Falat | | Gt Yarmouth & Gorleston SC |
| 195 | Laser 4.7 | Theo Patrick | | Burghfield Sailing Club |
| 195 | Lightning 368 | Rupert Whelan | | Whitefriars |
| 195 | RS Feva | Courtney Bilbrough | Orla Mitchell | Docklands Sailing And Watersports Centre |
| 195 | Byte | Steven King | | South Bank Sailing Club |
| 195 | Lightning 368 | Caroline Key | | West Oxfrordshire Sailing Club |
| 195 | Solo | Sara Bennett | | South Bank Sailing Club |
| 195 | Punk | Daniel Holman | | Netley SC |
| 195 | RS 600 | Joseph Salsbury | | Hill Head Sailing Club |
| 195 | Enterprise | Philip Chambers | Amelia Goodwin | Hampton Sailing Club |
| 195 | Phantom | Chris Roberts | | Creeksea Sailing Club |
| 195 | RS 800 | David Hivey | Ally Martin | Sailingtogs.com |
| 195 | RS 100 | Andrew Beynon | | Hayling Island Sailing Club |
| 195 | Laser | Edward Bolton King | | Royal Air Force Sailing Association |
| 195 | Laser | Nicholas Martin | | University of Surrey |
| 195 | RS 600 | James Nuttall | | Bristol Corinthian YC |
| 195 | ISO | Dave Skinner | Andrew Skinner | Datchet Water SC |
| 195 | Laser | Harry Ogden | | Qmsc |
| 195 | Cherub | Roland Trim | Laurence Bruce Trim | Thornbury SC |
| 195 | International Moth | Tom Offer | | Chew Valley Lake SC |
| 195 | Merlin Rocket | Richard Mourant | Joe Woods | Tamesis Club |
| 195 | International Moth | Leigh Albrecht | | Queen Mary Sailing Club |
| 195 | Yeoman | John Draper | John & Paul Hobbs Mallyon & Johnson | Queen Mary Sailing Club |
| 195 | Laser 4.7 | Jack Ward | | Datchet Water SC |
| 195 | Laser 2 | Andy Jack | Chris Hulatt | Datchet Water SC |
| 195 | Musto Skiff | Griff Tanner | | Queen Mary Sailing Club |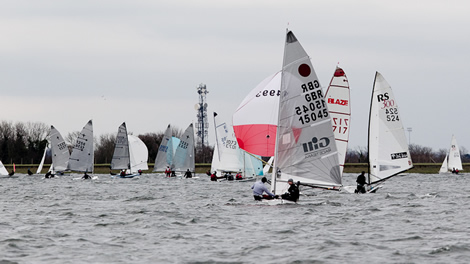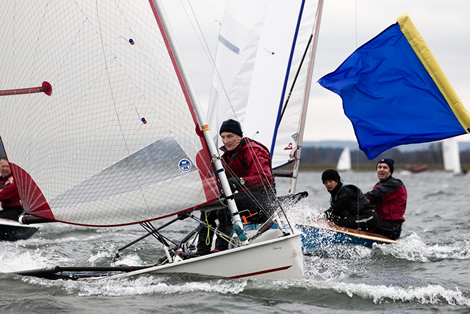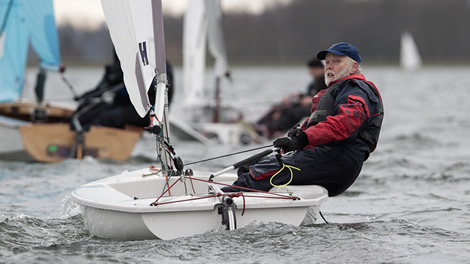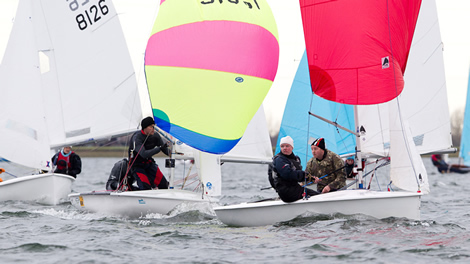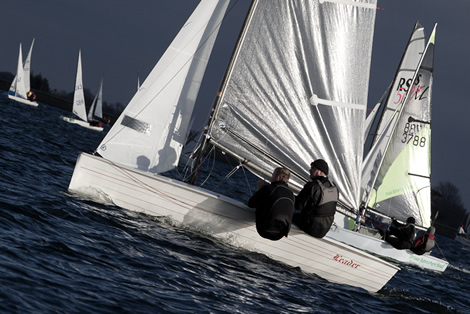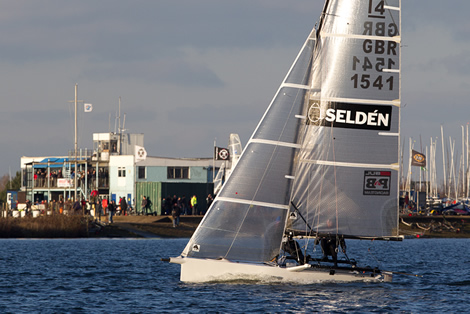 Back to top
Back to top