100km/hr under sail
Kitesurfer Alexandre Caizergues has beaten the outright world speed record under sail with an average of 54.10 knots (100.19 km/hr) over 500 metres of the Luderitz channel in Namibia. The young Frenchman is the new outright speed record holder, subject to ratification from the WSSRC and has deposed L'Hydroptère and its 51.36 knots. The record was observed by the WSSRC's Michael Ellison.
12 October 2010 will go down in the long history of speed records under sail. Caizergues, who heralds from Port Saint-Louis in southern France, had a blinding day. During his first run, with 45 knots of breeze blowing along Luderitz's lagoon, Caizergues immediately powered off at blistering speed, well positioned on his board and harnessed to his 8sqm wing.
At the end of an incredible 500m straight, the fastest kitesurfer on the planet gave free rein to his delight on discovering that he'd broken the 100 km/hr barrier across the water (54.10 knots). It was a top performance, reminiscent of the sprints by fellow champion, Usain Bolt!
Caizergues thoroughly prepared himself for this record. Since the start of the year, he has been going over his equipment meticulously and has been carrying out numerous training sessions, both at sea and on land, in order to hone his physical condition. Arriving in Namibia last week, he tested the speed sailing zone twice, on Friday and Monday, to familiarise himself with the area. This comprises a channel dug out parallel to the beach, which enables the full optimisation of speed records under sail.
The French kitesurfer in fact regained the outright speed record that had been his when in 2008 he crossed sailing's speed barrier with an average speed down the 500m course of 50.57 knots. This new record was achieved during the Luderitz Speed Challenge, which each year gathers together the World's top kitespeeders for a month-long event.
"It's phenomenal! I've excelled myself," said Caizergues. "I feel like I've done something crazy! I knew I had the ability to get back the outright speed record under sail but to go this quick is something else. We had very good weather over this fantastic spot in Namibia. I've still got more in me too. We can go even quicker over the coming weeks. I'd really like to thank my partners, without whom this type of great performance would not be achievable. Thanks to Ouest Provence, F One, Alp'Energie and Volkswagen Utilitaires".
The records:
54.10 knots: new outright world speed record under sail achieved on 12th October by Alexandre Caizergues
51.36 knots: world speed record for a yacht achieved by Hydroptère on 6th September 2009
50.98 knots: the world's outright second best time, world speed record on a kitesurfer achieved by Alexandre Caizergues on 14th November 2009
50.57 knots: third best performance in October 2008 in Namibia. Alexandre Caizergues held the record for this run for a long time, earning him the title of outright world speed record holder
49.09 knots: the world speed record on a windsurfer passed into the hands of Antoine Albeau on 5th March
46.82 knots: Finian Maynard's record in the autumn of 2004, bringing an end to the hegemony of the Yellow Pages yacht
500 metres: the length of the spot
1986: Pascal MAKA is the first windsurfer to have a new approved record of 38.86 knots.
You need Flash Player 8 or higher to view video content with the Kit Digital Flash Player. Click here to download and install it.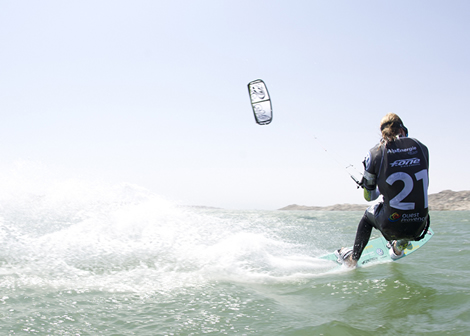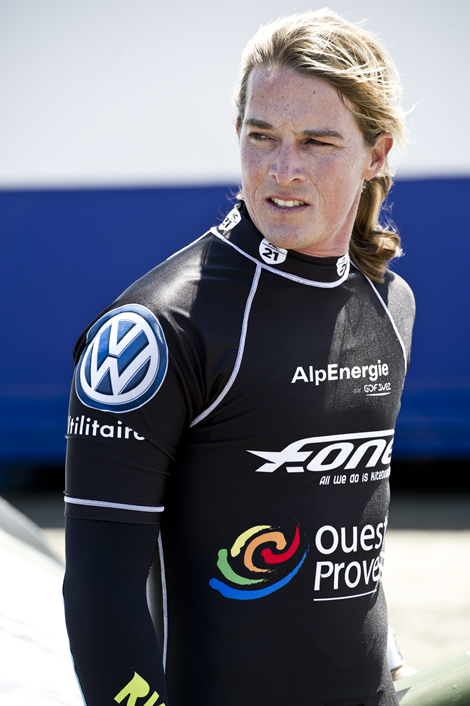 Back to top
Back to top