Ed Wright still ahead
The windiest day yet at the 2010 Finn Gold Cup in San Francisco produced some more thrilling racing, close finishes and spectacular sailing. Regatta leader Ed Wright has moved into a 13 point lead going into Saturday's medal race after a scoring 3-1 while nearest rivals Rafa Trujillo (ESP) scored 2-3 and Giles Scott (GBR) scored 2-5.
Race nine was sailed in 16-20 knots with the right again proving popular with most of the fleet. Rafa Trujillo (ESP) and Ed Wright (GBR) led the fleet to the right hand side and played the few shifts on that side as the wind continued to increase. Wright narrowly led Trujillo round the top mark followed by Giles Scott (GBR), Eric Lidecis (USA), Mark Andrews (GBR) and Jonas Høgh Christensen (DEN).
Scott took the lead on the first downwind and dug deep to hang onto it on the second testing upwind leg. He pulling away slightly on the final reaches to record his first race win this week. Trujillo placed second to narrow the gap on Wright, who finished third. The gap between the leaders was now just nine points. But Wright was about to lay down the gauntlet and firmly take control of the series.
Race ten turned into a thrilling display of endurance and power as the wind whipped up a confused sea and the downwind became an adrenaline fuelled fun ride. Wright again led at the top mark, this time from Pieter-Jan Postma (NED), Trujillo and Scott. The first downwind was crucial and very patchy. Both Postma and Scott slipped past Wright and avoided the holes to take the lead while Trujillo lost a lot of ground to round in eighth. Wright was having none of that though and retook the lead and then extended on the gruelling second upwind to lead down the reaches and take his fourth race win of the week. Trujillo could only recover to fifth behind Wright, Postma, Gasper Vincec (SLO) and Scott.
This leaves Wright win a 13 point lead going into Saturday's double scoring non-discardable medal race. He needs to finish seven boats ahead of Trujillo to make sure of the title. However, only five points separate second placed Trujillo and third placed Scott and if these two get into a battle for silver, then this could be the more interesting battle.
Wight commented, "Today was make or break. My goals were to just stay in contact with Rafa and Giles so tomorrow in the medal race I can have a little margin. But I found myself rounding both top marks first. Two good starts helped. It was windy on the downwinds and I wanted to sail conservatively with the steep chop making things a bit hairy. Finishing 3,1, was amazing for me as I have now extended my lead going into tomorrow. It's all on now. Fingers crossed nothing goes wrong.
Wright is one of the four strong Skandia Team GBR sailors in San Francisco and all four are in the medal race – an impressive performance by any standard. In addition the European Champion Ivan Kljakovic Gaspic (CRO) has his best day with two top 10 finishes to scrape into the medal race.
A new face inside the top 10 is Brendan Casey (AUS). He said, "I love San Francisco anyway, so when I heard the Gold Cup was going to be here it was my goal to be here, and getting into the top 10 has been my objective since I came back into Finn sailing in May. It's been a moderate to heavy air event and it's been wonderful."
"This is my second world championship in the Finn. I came from the Lasers when I got too big for that. I finished 15th in in 2007, but since then I have spent more time in the boat training. I spent time with Ed, Rafa, and Zach here in San Francisco for two weeks. Three years ago I just jumped straight in the Finn from the Laser and just did regatta after regatta. Spending some time in the boat with a good group of people that allowed me to improve my performance. For the medal my tactics is high risk. I have nothing to loose. "
Star performer of the day must be Pieter Jan Postma with a 6-2; his best result so far had been an 18th. Rediscovering the form that led him to Gold Cup and pre-Olympic silver in 2007, he said, "Today was good. Perfect conditions. I have sailed better and better this week and today was my day. I have been studying the last year and didn't sail so much, so to see progress through the regatta is great. It sounds really strange at a worlds but the problem for me wasn't the practice it was the goals. I wanted to do really well here but I wasn't ready. I thought I would be after 10 days training, but I wasn't. So next time I will do more. Sailing is about feelings and the feelings are getting better and better."
Indian connection
The furthest travelled sailor at the regatta is Johal Nachhatar (IND), all the way from Mumbai. He has has a tough season with a changes of plans and not doing the regattas he hoped to do, but is upbeat about the future. He is now being coached by 2000 Silver Medalist Luca Devoti, and is optimistic about his learning curve and training plans over the coming year.
He said, "The conditions here are good, the place is good but I am disappointed in my performance. I had hoped to do much better. But I fell sick. I think my coach and I both got some food poisoning and I was really sick. I just managed to finish the first race on Wednesday and Luca sailed the boat back and I went off the hospital and they gave me fluids and injections, so I couldn't sail yesterday, but today I will try."
"I have taken on Luca as coach but we haven't done much training yet. But we have some plans for the next six months so hopefully that will go well. He is with me for some time and for sure I really like working with him. I try and talk to him as much as I can and he is really committed to this. We did a month's training in Valencia and he was spending at least eight or nine hours with me which is really great. For a guy of that level to give that much time to me it's really fantastic. He takes it really seriously."
"It would be great if there were more Finn sailors in India. I am trying to do whatever I can. We have a lot of Optimist sailors coming in now so maybe in the future they will move onto the Finn."
Nachhatar is in the Indian Army which supports his sailing activities. "That is a big plus point for me. Sponsorship for sailing in India is hard. It's all cricket, cricket, cricket. The system has been very good for me. They generally keep me free for sailing and they station me such that I can compete in regattas. So that's going good. But Luca and I have made some plans and if that all works out we will hopefully see a better 2011."
Results after 10 races:
1 GBR 11 Edward Wright 20
2 ESP 100 Rafael Trujillo 33
3 GBR 41 Giles Scott 38
4 USA 4 Zach Railey 55
5 FRA 115 Thomas le Breton 58
6 SLO 5 Gasper Vincec 84
7 AUS 1 Brendan Casey 96
8 GBR 88 Mark Andrews 98
9 CRO 524 Ivan Kljakovic Gaspic 99
10 GBR 85 Andrew Mills 101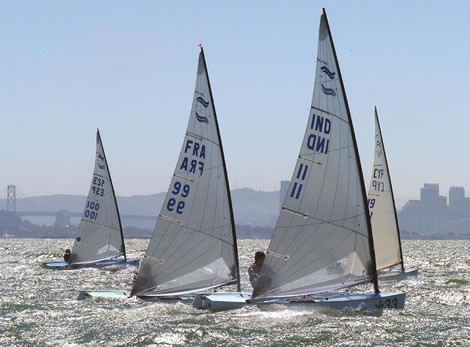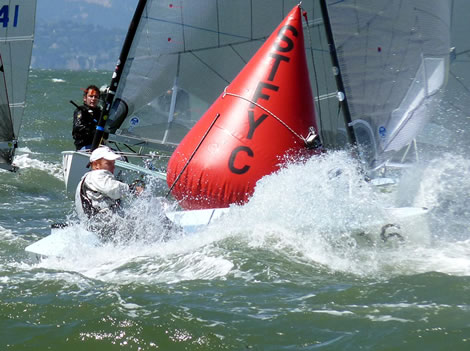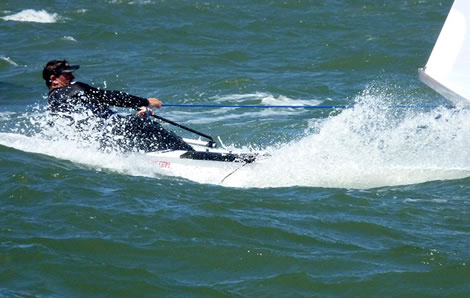 Back to top
Back to top