Gathering of the RS clans
The 2010 edition of the Zhik RS Eurocup, organised by Fraglia Vela Riva, got off to a great start with 400 competitors divided into RS 200 (the largest class with 76 boats), RS 400, RS 600, RS 700 and RS 800 (with 50 boats participating).
Two races were run today, as scheduled, in southerly winds of 12 to 14 knots on Trentino Garda. This event, which will finish on Friday has an almost totally British entry. With around 1500 visitors a day between participants, staff and their families, this event has taken on a holiday atmosphere combining sport and tourism.
In the largest class RS 200 it was a good start today for Roger Gilbert and Jane William, with two bullets putting them four points ahead of James Boyce and Sam Tozer (2-4). Giles-Clark are just one point behind and equal in points with Hivey-Hivey.
It is closer in the RS 400s: equal on points and in the lead are Sims-George (2-1) and Downer-Price (1-2) while Bone-Martin are third.
In the RS 600 class, Steve Birbreck leads with two firsts followed by Andy Heissig (2-2) and Giles Chipperfield (3-3).
In the RS 700 there is a tie on points between the first two: Newton-Southon is in first place with a first and a third with Heissig (2-2); with Jerry Wales, winner of today's second race holding third.
In the RS 800 Deal-Page (1-2) are in the lead followed by McGrane-Allen, two points behind.
Another two races are scheduled for tomorrow.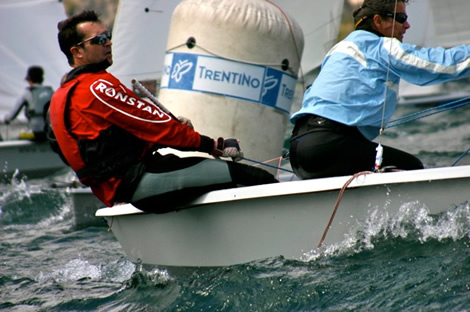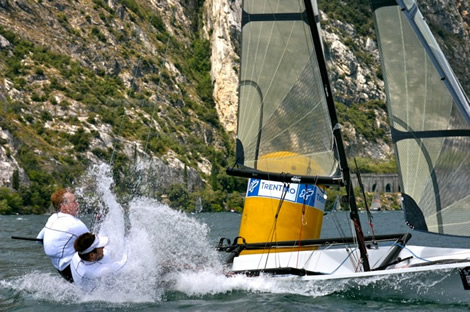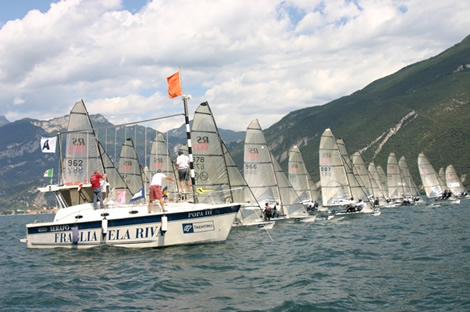 Back to top
Back to top