Return to Qingdao
After a first day lost initially to too little wind and then too much, it was with considerable relief that three races for the Men and two for the Women could be held off the Hague today at the Delta Lloyd 470 World Championship. But with breeze that ranged from 4-8 knots and shut down altogether at the start of the third race for the men, and the north-flowing tide building to 2-3 knots over the course of the afternoon, conditions were highly challenging.
Class act of the day was certainly Beijing Gold medallist Malcolm Page (AUS) and his new (since 2009) helm Matt Belcher, who scored a perfect 1-1-1 to take the lead in the Men's class. "It was tricky conditions," commented Belcher. 'We were lucky at certain times, but we are starting quite well, with good judgement, sailing smart and putting the boat in the right position."
Belcher acknowledged that good fortune particularly smiled on them in the final race when there was a pile up as two fleets converged at the final mark. Keeping clear enabled them to leap from third place into first for the final run into the finish. Belcher: "The only time we were first were at the last mark!" Page: "We timed it just right!"
Page and Belcher reckon they have trained less off the Hague than other top teams, but, while they deny it, they are riding the crest of a wave coming straight from victory at Kieler Wocher, following on from second places at the Delta Lloyd Regatta and Rolex Miami OCR - a set of results enabling them to walk away with this year's Sailing World Cup win in the 470 Men, with a regatta to spare.
Page compared today's racing with what he and others experienced in Qingdao. "Especially when we first arrived here. It is a construction site, the seaweed smell, heaps of current and we even had a couple of days of fog – it was China all again."
Double World Champions, Skandia Team GBR's Nic Asher and Elliot Willis won the first two races in their group, but posted an 11th in the third, leaving them third overall, six points adrift of France's highly consistent Nicolas Charbonnier and Baptiste Meyer Dieu.
Skandia Team GBR's 470 sailors took part in two training camps in the Hague prior to this World Championships. According to Nick Asher the key to success in today's races with the powerful tide intent on taking the boats across the line, was starting well as this would launch you up the beat with the favourable tide. 'There wasn't much going on shift-wise. It was mostly downwind, because then we were into the tide so if you were quick downwind, you could get away.
"Once you were round the top mark it was quite an easy race after that. And in the third race the wind shut off at the start - there was no wind at all, so it was a bit of a lottery and very patchy. We rounded the top mark in the top 10, but everyone arrived at the same time and then there was a big split downwind. We were on an edge and did okay, we got around the leeward mark in the top 10 again and then we just stayed around there the whole race. We lost a little on the last reach and run because we got caught under a French dude who was going really slow. So not a bad day. It could have been worse."
In the Women's 470, American 2008 World Champions Erin Maxwell and Isabelle Kinsolving Farrar matched the Australian men with a perfect scoreline. 'The current definitely helped us," said Maxwell. 'Where we grew up, there's a lot of current between Long Island and the mainland coast." Her crew reckoned that they had done well upwind, tacking into good lanes with clean air enabling them to make fewer tacks.
At the end of play today the Americans are followed closely by New Zealanders Jo Aleh and Olivia Powrie who posted two seconds and the Netherland's Margriet Fokkema and Marieke Jongens on five points, the highly rated Dutch defending World Champions Lisa Westerhof and Lobke Berkhout having finished a disappointing 19th in the first race, after they were forced to recover from an OCS.
Like Malcolm Page, Jo Aleh, who finished seventh in the Laser Radial at the 2008 Olympic Games, compared today's conditions off the Hague to racing in Qingdao. "The current was the funny bit. There was over two knots. It was cranking in the second race. We were just holding going downwind into it.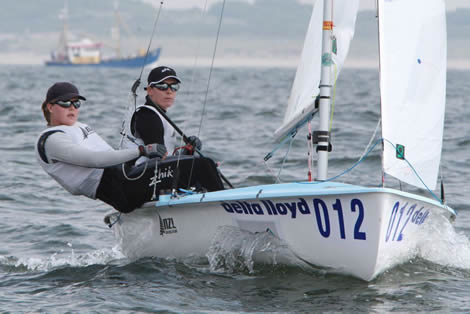 "It was crazy, some of the starts - it was China all over again! Light wind, everyone sailing downwind with a minute to go." In such strong tide Aleh advises it is essential to play safe and make as few mistakes as possible, for the penalty for errors is much more costly. "You can't get away from it - you just have to not make mistakes. I don't think we did that much right, I just think we didn't do too much wrong. It was just simple stuff - we didn't freak out too much!"
In such conditions the general consensus is that the 2010 Delta Lloyd 470 World Championships will be a high scoring regatta. Fortunately the forecast shows the wind building over the course of the week, peaking at 18 knots on Thursday afternoon.
Hannah Mills - currently 31st after a fourth in race one, a 19th and then leading the final race before it was abandoned... This is her third World Championship following on from Cascais in 2007 and last year in Denmark.
"The tide was a pretty major thing - probably the biggest factor today."
Heading downwind with 30 seconds to go to the start? "Yes, there was a little bit of that which makes it quite exciting."
"I think balancing the influence of the tide with the shifts - because there were still shifts to be had - but the tides were the biggest factor. I think a lot of people on the first day didn't quite get their heads around it and it meant there were a lot of opportunities to make quite big gains.
"So it is about the tide and there are a lot of good people - so keeping calm when things don't quite go your own way. In the second race on the start line the top of our jib came undone and fell down! We spent half the beat dropping the jib and putting it back in again. Then the last race we were winning and when we got to the last gate it got abandoned – so a bit disappointing, but at least we have gained confidence in the fact that we can be up there and not let the stupid things happen."
Hannah has been sailing with a new crew since the start of this season in Claire Cumming. "We started sailing together in Palma. Claire is still at work part time, so we are training when we can. It is all coming together and we are getting better and better. We learned a lot from Palma having not done any training or sailing together before and we have built on that and we are improving."
The duo are currently in Skandia Team GBR's Development Squad, "so hopefully we'll get a result here and then see."
It will be a high scoring regatta? "I think it probably will be. It is pretty close racing, so one small mistake means you can lose a lot."
Results: Men (top 50)
| | | | | | | |
| --- | --- | --- | --- | --- | --- | --- |
| Pos | Sail no | Helm,crew | R1 | R2 | R3 | Tot |
| 1 | AUS 11 | BELCHER Mathew, PAGE Malcolm | 1 | 1 | 1 | 3 |
| 2 | FRA 7 | CHARBONNIER Nicolas, MEYER DIEU Baptiste | 2 | 3 | 2 | 7 |
| 3 | GBR 854 | ASHER Nic, WILLIS Elliot | 1 | 1 | 11 | 13 |
| 4 | FRA 44 | LEBOUCHER Pierre, GAROS Vincent | 2 | 2 | 9 | 13 |
| 5 | ARG 7 | CALABRESE Lucas, DE LA FUENTE Juan | 10 | 3 | 3 | 16 |
| 6 | FIN 7 | LINDGREN Joonas, LINDGREN Niklas | 8 | 8 | 1 | 17 |
| 7 | GBR 844 | PATIENCE Luke, BITHELL Stuart | 4 | 5 | 8 | 17 |
| 8 | NED 1 | COSTER Sven, COSTER Kalle | 10 | 2 | 6 | 18 |
| 9 | SWE 341 | DAHLBERG Anton, ÖSTLING Sebastian | 1 | 12 | 6 | 19 |
| 10 | GRE 1 | MANTIS Panagiotis, KAGIALIS Pavlos | 7 | 9 | 4 | 20 |
| 11 | POR 1 | MARINHO Alvaro, NUNES Miguel | 3 | 5 | 13 | 21 |
| 12 | ISR 7 | KLIGER Gideon, SELA Eran | 2 | 1 | 20 | 23 |
| 13 | RUS 2 | SHEREMETYEV Mikhail, SHEREMETYEV Maxim | 9 | 4 | 11 | 24 |
| 14 | CRO 83 | FANTELA Sime, MARENIC Igor | 14 | 5 | 5 | 24 |
| 15 | USA 1713 | MCNAY Stuart, BIEHL Graham | 7 | 2 | 16 | 25 |
| 16 | JPN 4318 | NAOKI Ichino, RYOUHEY Yosimi | 5 | 23 | 1 | 29 |
| 17 | GER 75 | NAUJOCK Denny, SCHROEDER Nils | 11 | 3 | 15 | 29 |
| 18 | ESP 68 | SANTURDE Pablo, RAMOS Alejandro | 11 | 12 | 6 | 29 |
| 19 | JPN 4396 | HARADA Ryunosuke, YOSHIDA Yugo | 9 | 20 | 2 | 31 |
| 20 | SLO 21 | MIKULIN Mitja, PRINCIC Sebastian | 4 | 4 | 25 | 33 |
| 21 | ITA 2 | ZANDONÀ Gabrio, ZUCCHETTI Pietro | 6 | 10 | 18 | 34 |
| 22 | GBR 853 | MEE Matt, DOBSON Ian | 3 | 8 | 24 | 35 |
| 23 | RUS 7 | CHAUS Vladimir, GRIBANOV Denis | 4 | 4 | 28 | 36 |
| 24 | ESP 9 | BARREIROS Onan, SARMIENTO Aaron | 15 | 11 | 10 | 36 |
| 25 | GER 74 | ZEPUNTKE Daniel, BALDEWEIN Dustin | 13 | 18 | 7 | 38 |
| 26 | ITA 22 | BERTOLA Niccolo, ALCIDI Danilo | 5 | 13 | 21 | 39 |
| 27 | JPN 4326 | MATSUNAGA Tetsuya, IMAMURA Kimihiko | 12 | 6 | 21 | 39 |
| 28 | GBR 846 | SAXTON Ben, KOHLER David | 21 | 16 | 3 | 40 |
| 29 | NZL 212 | SNOW-HANSEN Paul, SAUNDERS Jason | 16 | 9 | 15 | 40 |
| 30 | POL 507 | RADOWSKI Piotr, WANTKE Marcin | 16 | 13 | 11 | 40 |
| 31 | AUS 13 | KIVELL Sam, RYAN William | 12 | 17 | 12 | 41 |
| 32 | KOR 100 | KIM Daeyoung, JUNG Sungahn | 3 | 6 | 33 | 42 |
| 33 | AUS 14 | TAYLOR Max, GUNTHER Ben | 23 | 15 | 4 | 42 |
| 34 | ITA 29 | SIVITY KOSUTA Simon, FARNETI Jas | 14 | 14 | 16 | 44 |
| 35 | GER 49 | Zellmer Lucas, SEELIG Heiko | 8 | 17 | 20 | 45 |
| 36 | GRE 10 | PAPOUTSOGLOU Vasilis, DROUGKAS Akylas | 9 | 17 | 19 | 45 |
| 37 | CHN 820 | WANG Chao, LAN Hao | 13 | 7 | 27 | 47 |
| 38 | FRA 27 | BOUVET Sofian, MION Jeremie | 25 | 14 | 8 | 47 |
| 39 | GRE 333 | KAVAS Fanis, ORFANOS John | 17 | 7 | 27 | 51 |
| 40 | GER 4988 | GERZ Ferdinand, BOLDUAN Tobias | 20 | 18 | 13 | 51 |
| 41 | GER 55 | WAGNER Jan-jasper, SCHEULFER Lennart | 11 | 23 | 19 | 53 |
| 42 | NZL 98 | WOOLLEY Geoff, WILLCOX Daniel | 37 | 12 | 5 | 54 |
| 43 | SWE 333 | BERGSTROM Victor, DACKHAMMAR Marcus | 19 | 19 | 16 | 54 |
| 44 | FRA 34 | SKOCZEK Gabriel, ACHILLE Nebout-javal | 28 | 18 | 9 | 55 |
| 45 | NED 77 | LEFEVRE Steven, KROL Steven | 24 | 28 | 4 | 56 |
| 46 | GRE 7 | MILEOS Michail, PAPADOPOULOS Andreas | 27 | 21 | 8 | 56 |
| 47 | FRA 29 | MORICEAU Simon, GUILLARM Vincent | 24 | 22 | 10 | 56 |
| 48 | USA 1770 | ROBERTS Adam, MARTIN Nick | 20 | 24 | 12 | 56 |
| 49 | ARG 10 | BISI Robby, MASSERONI Santiago | 26 | 24 | 7 | 57 |
| 50 | GBR 843 | MCGOVERN Jonny, BIRRELL Christian | 13 | 19 | 25 | 57 |
Women (top 50):
| | | | | | |
| --- | --- | --- | --- | --- | --- |
| Pos | Sailno | Name | R1 | R2 | Tot |
| 1 | USA 1757 | MAXWELL Erin, KINSOLVING FARRAR Isabelle | 1 | 1 | 2 |
| 2 | NZL 75 | ALEH Jo, POWRIE Olivia | 2 | 2 | 4 |
| 3 | NED 6 | FOKKEMA Margriet, JONGENS Marieke | 3 | 2 | 5 |
| 4 | ITA 23 | CONTI Giulia, MICOL Giovanna | 6 | 3 | 9 |
| 5 | FRA 12 | ROL Emmanuelle, DEFRANCE Hélène | 9 | 1 | 10 |
| 6 | USA 1736 | CLARK Amanda, CHIN Sarah | 5 | 6 | 11 |
| 7 | JPN 4151 | KONDO Ai, TABATA Wakako | 6 | 6 | 12 |
| 8 | CHN 248 | WANG Xiaoli, HUANG Xufeng | 1 | 13 | 14 |
| 9 | FRA 9 | LECOINTRE Camille, GERON Mathilde | 3 | 11 | 14 |
| 10 | BRA 187 | SOFFIATTI GRAEL Martine, SWAN Isabel | 10 | 4 | 14 |
| 11 | ESP 133 | GALLEGO DURAN Marina, RITA ROMAN Julia | 11 | 4 | 15 |
| 12 | NZL 202 | HENSHAW Melinda, BARBARICH-BACHER Bianca | 5 | 12 | 17 |
| 13 | POL 55 | SKRZYPULEC Agnieszka, OGAR Jolanta | 9 | 9 | 18 |
| 14 | ISR 311 | COHEN Gil, MAMRIEV Dana | 2 | 18 | 20 |
| 15 | GBR 842 | AYTON Sarah, CLARK Saskia | 4 | 17 | 21 |
| 16 | GBR 840 | WEGUELIN Sophie, AINSWORTH Sophie | 14 | 8 | 22 |
| 17 | CHN 600 | FENG Huimin, HUANG Lizhu | 14 | 9 | 23 |
| 18 | CHN 660 | CAI Liping, GAO Yang | 10 | 13 | 23 |
| 19 | FRA 4 | PETITJEAN Ingrid, DOUROUX Nadège | 21 | 3 | 24 |
| 20 | NED 11 | WESTERHOF Lisa, BERKHOUT Lobke | 19 | 5 | 24 |
| 21 | GER 66 | WAGNER Annina, STEINHERR Marlene | 8 | 16 | 24 |
| 21 | SLO 64 | MRAK Tina, CERNE Teja | 8 | 16 | 24 |
| 23 | DEN 143 | KOCH Henriette, SOMMER Lene | 18 | 7 | 25 |
| 24 | GBR 850 | CLARK Penny, HUGHES Katrina | 15 | 10 | 25 |
| 24 | BRA 177 | OLIVEIRA Fernanda, BARBACHAN Ana Luisa | 15 | 10 | 25 |
| 26 | GRE 224 | KRAVARIOTI Virginia, TSIGARIDI Olga | 19 | 7 | 26 |
| 27 | SUI 14 | HASLER Stéphanie, HASLER Romy | 7 | 19 | 26 |
| 28 | UKR 7 | KOLOMIETS Anastasiia, DMYTRENKO Kateryna | 23 | 5 | 28 |
| 29 | ESP 696 | PACHECO Tara, BETANZOS Berta | 13 | 15 | 28 |
| 29 | CRO 111 | NINCEVIC Enia, ZUPAN Romana | 13 | 15 | 28 |
| 31 | GBR 847 | MILLS Hannah, CUMMING Claire | 4 | 25 | 29 |
| 32 | NED 26 | BAKKER Rosita, KISTERS Jeske | 7 | 23 | 30 |
| 33 | JPN 4321 | YOSHISAKO Yuka, OKUMA Noriko | 11 | 19 | 30 |
| 34 | UKR 93 | KYSELOVA Anna, CHUNIKHOVSKA Liubov | 17 | 14 | 31 |
| 35 | SWE 344 | ERICSON Lisa, GABRIELSSON Astrid | 20 | 12 | 32 |
| 36 | SWE 331 | SÖDERSTRÖM Karin, SÖDERBOM Martina | 12 | 21 | 33 |
| 37 | GER 21 | KADELBACH Kathrin, BELCHER Friederike | 27 | 8 | 35 |
| 38 | AUS 7 | STOWELL Paris, HALL Chelsea | 18 | 20 | 38 |
| 39 | ARG 8 | SESTO María Fernanda, MONSEGUR Consuelo | 25 | 14 | 39 |
| 40 | USA 1712 | HAEGER Annie, PROVANCHA Briana | 16 | 23 | 39 |
| 41 | ITA 4452 | KOMATAR Francesca, CARRARO Sveva | 22 | 17 | 39 |
| 42 | GER 96 | WRIGGERS Wibke, GENRICH Geeske | 29 | 11 | 40 |
| 43 | RUS 700 | ILIENKO Vladelina, KHRUKINA Elena | 20 | 20 | 40 |
| 44 | AUT 443 | HESS Lena, SCHIMAK Eva-Maria | 12 | 29 | 41 |
| 45 | GER 12 | JURCZOK Victoria, BACH Josephine | 17 | 24 | 41 |
| 46 | RUS 12 | IVANOVA Natalia, KRUTSKIKH Diana | 16 | 26 | 42 |
| 47 | GER 72 | Bochmann Annika, Lorenz Anika | 23 | 21 | 44 |
| 48 | UKR 41 | CHYCHEROVA Oleksandra, KRASKO Anastasiya | 24 | 22 | 46 |
| 49 | SWE 342 | SODERSTROM Ingrid, WENNERGREN Linnea | 27 | 22 | 49 |
| 50 | GBR 831 | PETERS Frances, MCINTYRE Eilidh | 22 | 27 | 49 |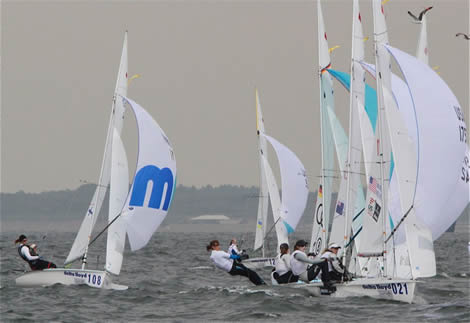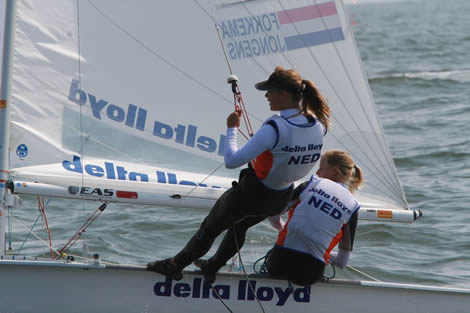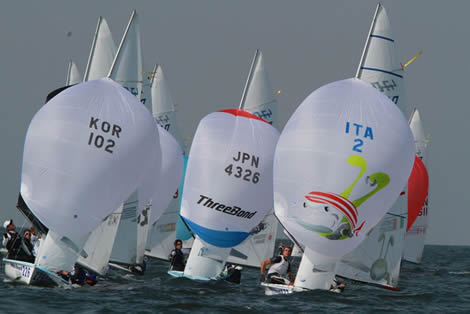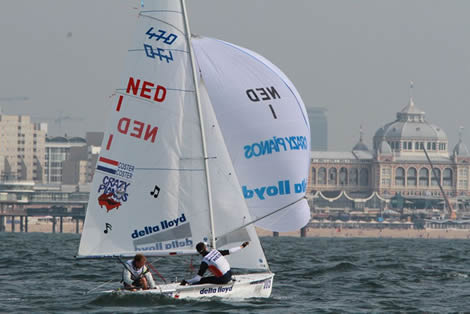 Back to top
Back to top