Vendee Globe's third female entry
French solo sailor Anne Liardet has symbolically chosen International Women's Day to announce her entry in the Vendee Globe 2012/2013. For her second Vendee Globe, Liardet intends to sail under the colours of a noble cause: gender equality.
"I have the sea in my blood," says Liardet, who finished 11th in the 2004-5 Vendee Globe aboard Roxy. "I like being alone on the ocean, to communicate the pleasure that I experience afloat, to tell a great story..."
Her boat will simply be called Equality. Liardet is funding her campaign via a Partners Club of associations, communities, foundations, corporations, who support Liardet's gender equality cause and who wish to share in her adventure. Liardet is in the process of signing up 10 partners at 250,000 Euros apiece to fund her two year campaign.
The announcement of Equality's entry means that there are now 19 boats due to be on the start line of this year's Vendee Globe among which there should now be three female competitors - Liardet plus Sam Davies and Liz Wardley.
Liardet has been racing singlehanded since she competed in the Mini Transat in 1985. She has twice participated in the Solitaire du Figaro, has carried out a record attempt from New York to San Francisco and raced a multihull in the 1990 Route du Rhum. For a more than decade she left the racing world to concentrate on raising her children.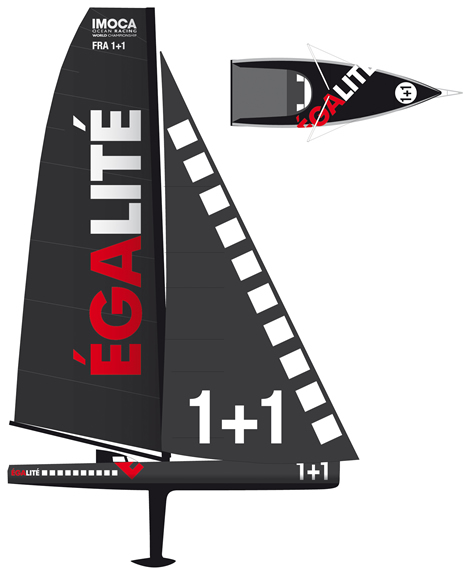 Back to top
Back to top