Light start
It was a leisurely start to Audi Hamilton Island Race Week thanks to the warm blanket a high pressure system has cast over the Whitsundays.
The scheduled opening Molles Island start at 10.30am from Dent passage came and went and still the sailors waited ashore under postponement. Only the Humpback whales were enjoying any saltwater action this morning as they frolicked in the azure waters surrounding Hamilton Island.
As navigators skulked around the ruminating race committee at Hamilton Island Yacht Club, scouts were sent up One Tree Hill in golf buggies to search for breeze. The news was optimistic with action to the east and the 12 divisions were sent to the eastern start area to await news of their alternate courses.
All divisions bar the IRC Racing fleet enjoyed a relaxed meander from the start across to shortened finishes at Sidney and Cole islands.
The big boats sailed a 26 nautical mile course around Baynham Island before they were scored at Isolated Rock.
The wind fluctuated between 3 and close to 10 knots from the southeast and sunny skies complemented the gentle racing conditions, the perfect way to ease into six days of competition.
Bob Oatley's Wild Oats XI took first blood in the line honours chase between the two 100-footers, the other being Grant Wharington's Wild Thing. David Molloy's IOR maxi Condor knows these waters well and was the first monohull to finish the passage race at Sidney Island. Matthew Johns' Box 8.5 called Box Classic was unchallenged for the fastest around the course in the new multihull division.
Tomorrow's outlook is similar to today.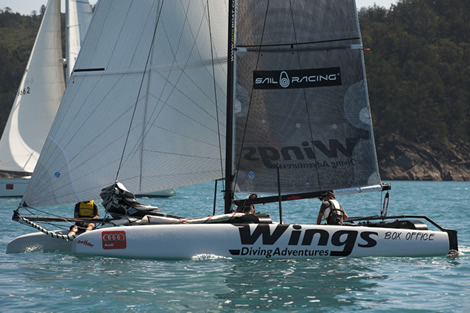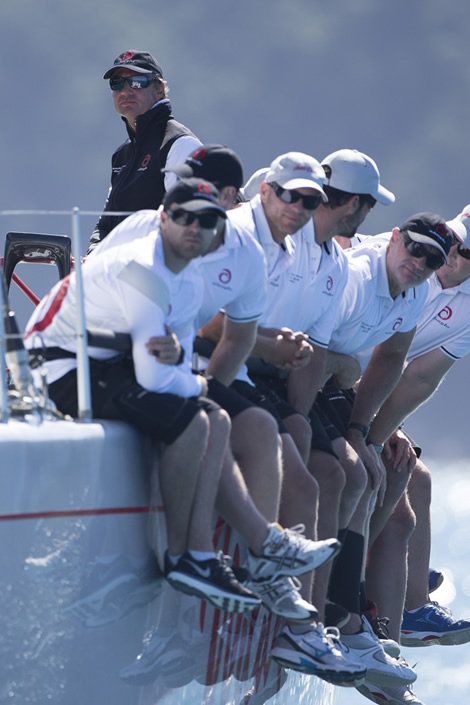 A fleet of 157 has gathered at Hamilton Island to mark the event's 30th year.

Back to top
Back to top